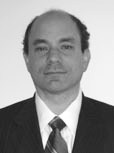 Lawrence C. Busch, MBA, CFA, President
Director of Investment Research & Operations (New York Office)
Larry is the founder and President of Sage Capital Management LLC. He has over 25 years of financial services experience specializing in asset allocation, quantitative investment analysis and performance measurement. Previously, Larry was Director of Investment Research at a boutique personal financial planning firm servicing high net worth individuals. Prior to that, he was Manager of Investment Counseling for Ernst & Young LLP's national personal financial planning practice. Larry received a BS in Accounting from Brooklyn College and an MBA in Finance from New York University. He is a Chartered Financial Analyst and a member of the Association for Investment Management and Research and the New York Society of Securities Analysts. He is a contributing author of articles for several financial publications and has appeared on CNN and Fox Business.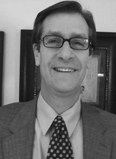 Howard Gottlieb, Managing Director
Portfolio Management (New York Office).
Howard is the Managing Director of Client Services at Sage Capital Management LLC. He has over 30 years of financial services experience specializing in strategic planning, marketing and client services. He joined us after managing his own financial services consulting agency. Previously, he held executive positions with Prudential Insurance Company, Burrell/DFA Advertising, Scudder Stevens & Clark and Citicorp. At Scudder, Howard assisted the AARP association in developing an investment program for their members. Howard received his BA from Brooklyn College.