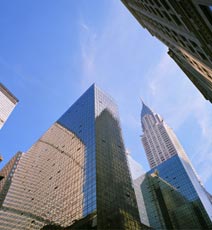 We are an SEC Registered Investment Advisor (since 1999) with over $300 million of client assets for which we provide investment management and advisory services. Advisory services include: general financial planning, tax planning, estate planning and insurance needs analysis.
Our philosophy is to minimize bear market risk while maintaining upside potential.
Our partners have an average of over 20 years of experience with asset allocation and financial planning, 25 years of experience with fixed income management and 15 years of experience with alternative investments.
Unlike brokerage firms, we service our clients as an independent fiduciary. We are not a broker dealer.
Investment Advisor (Sage) vs. Non-Fiduciary Advisor (brokerage firm)
Investment advisors are registered with and regulated by the Securities and Exchange Commission (SEC) and are required to be fiduciaries—that is, to act in their client's best financial interest while brokers (Merrill, UBS, et al) have no such obligation. SEC rule 202 requires brokers to let clients know that they are not fiduciaries.
Brokers have a legal right and a strong incentive to push products that put their financial interests ahead of their clients.